Paris Peace Forum

From november 11 to 14, Paris hosted the Forum for Peace, an initiative launched by France's President of the Republic Emmanuel Macron. It is a new annual event based on a simple idea : international cooperation is essential in order to face worldwide challenges and ensure a sustainable peace.
In order to support collective actions, it gathers every actor from worldwide governance.
Namely :
States
International organizations
Local governments
Non-Governmental Organizations and foundations
Companies
Journalists
Unions
Religious groups
Citizens
That event emphasizes people who nowadays fight to develop concrete solutions against cross-border issues.
It focuses on 120 initiatives and governance projects around the globe, presented in 5 villages : peace and security, environment, development, new technologies and inclusive economy.
Thus, it offers to these projects visiblity, support and networking with potential partners. 10 projects will also be chosen among participants and the selection committee. They will benefit individual support from Paris Peace Forum until the next edition in 2019.
Mr. Hervé Diaz was notably present in this event. He was able to exchange on various matters with Congo-Brazzaville's president, Mr. Denis Sassou-Nguesso (on the right of the picture below).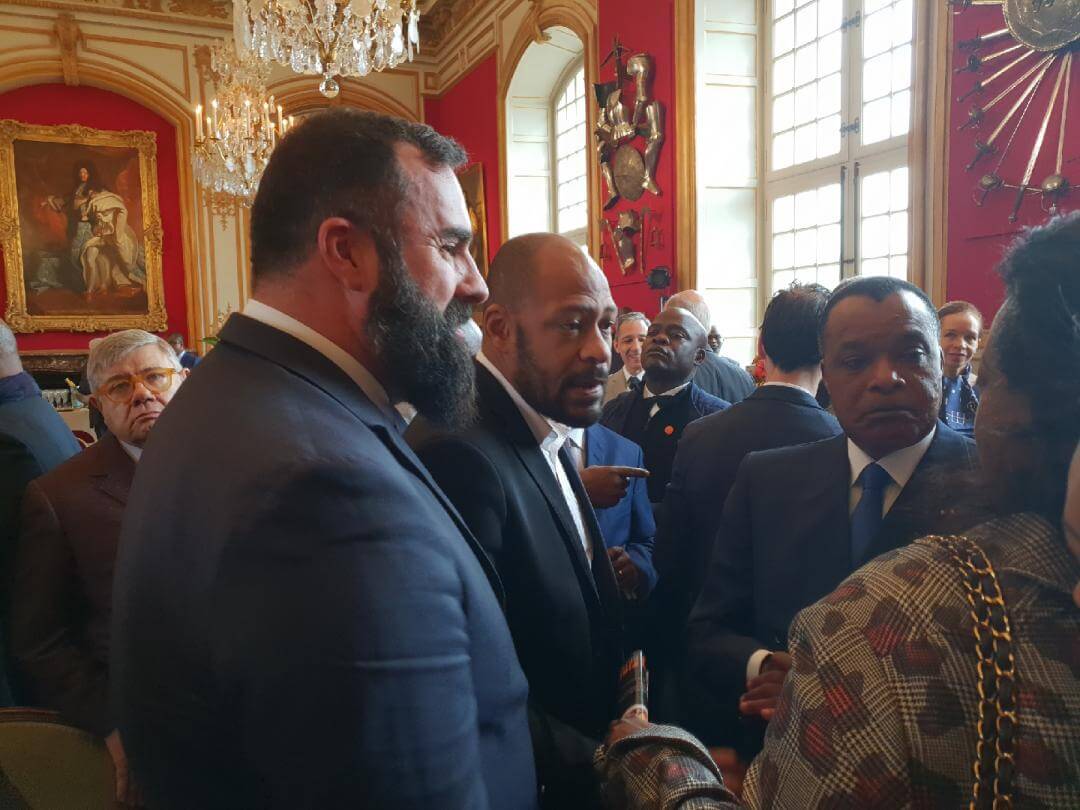 He also met with Mr. Michel Roussin (on the left of picture below), minister of cooperation under the second mandate of François Mitterrand and former deputy. But also Mr. Charles Millon (on the right of the picture below), ministry of defense under Jacques Chirac's mandate and former mayor, deputy and president of regional council of Rhone-Alpes.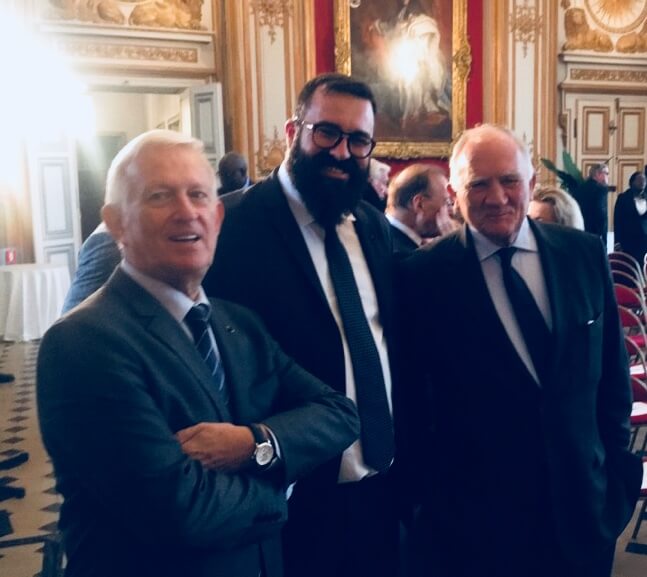 Consult Paris Forum's official website
Want to know more? Follow us!